The 1st LifeBridge Badminton Tournament was held last Saturday at the Greenhills Badminton Court. The Tournament Director was no other than my hubby (Jojo Mance). I have to admit that I knew nothing about this organization when I first heard about it. I decided to tag along since I needed to keep myself busy.

When I arrived at the Greenhills Badminton Court, the venue of the tourney, I was able to talk to the organizers of the tournament. I learned that LifeBridge is a non-governmental Christian organization helping people who were in need. For this particular badminton tournament, the proceeds will go to the Cornelia de Lange Syndrome Support Group headed by Mr. Don Suarez. When I talked to Mr. Suarez, the first thing I asked was what the Cornelia de Lange syndrome ("CDLS") is all about.

What is CDLS?

Cornelia de Lange syndrome is a developmental disorder that affects many parts of the body. The features of this disorder vary widely among affected individuals and range from relatively mild to severe.

Cornelia de Lange syndrome is characterized by slow growth before and after birth, mental retardation that is usually severe to profound, abnormalities involving the arms and hands, and distinctive facial features. The facial differences include thin, arched eyebrows; long eyelashes; low-set ears; small, widely spaced teeth; and a small, upturned nose. Many affected individuals also have behavior problems similar to autism, a developmental condition that affects communication and social interaction.
The parents of children afflicted with CDLS created a support group in order to help one another. Moreover, since children with CDLS require constant care all throughout their life, it causes quite a financial strain on the family. The support group is a critical component of caring for the children. My discussion with Mr. Suarez was very uplifting and reminded me all too well of the tragedy that befell my son. It aroused in me the desire to reach out to others.

I also got to meet the consultant of the CDLS support group, Dr. Eva Cutiongco-de la Paz, who, aside from being a doctor, also happened to be a genetic counsellor. I believe that this was no ordinary coincidence. Jojo and I really need to see a genetic counsellor and we had no idea who to go to. Aside from this, I was also toying with the idea of forming a support group here in the Philippines for parents of children who have trisomy 18 or Edward's syndrome. I mentioned this to Dra. De la Paz and she thought it was a good idea. She said she could help me since she has several patients who were also parents of children with trisomy 18. I really hope that our plans would push through. For the first time in months, I went home that day full of hope.

All in all, the tournament was a success. Here are some pictures from the tournament.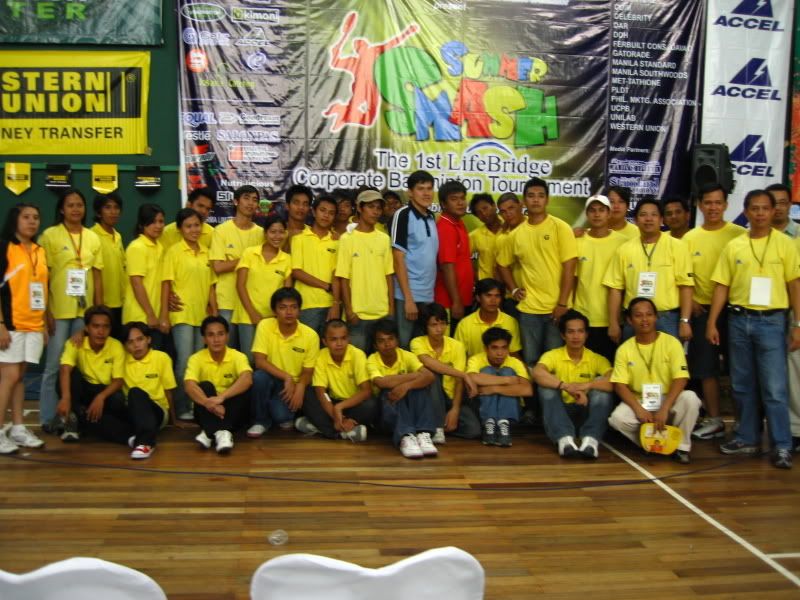 The organizers, tournament director and coordinator of the 1st LifeBridge Badminton Tournament
Jojo having an animated conversation with Mark Anthony Fernandez.
(Oh, did I forget to mention that some celebrities also participated in this event?)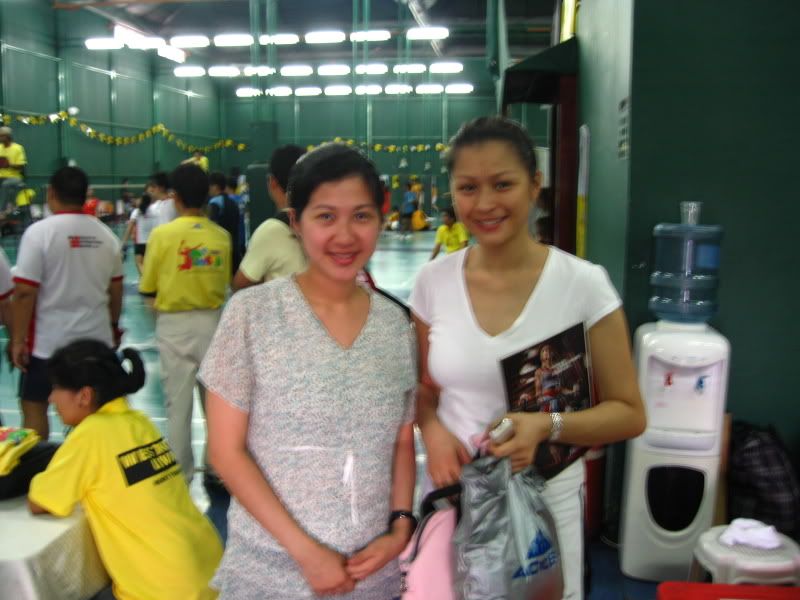 Daisy Reyes with a crazed fan (???!!!)