As promised, I am posting more pics I took during the 2007 Bingo Bonanza Philippine Open Badminton Tournament. These pics were taken during the finals held on 22 July 2007.
Men's Singles Finals:
Lee Chong Wei (Malaysia) def. Chen Hong (China)
A heart-warming scene: Lee giving Chen Hong a hug after the match
Women's Doubles Finals: Yu Chin Chien and Wen Hsing Cheng (Chinese Taipei) def. Pan Pan and Qing Tian (China)
Zhou Mi of Hongkong who bagged the Women's Singles Title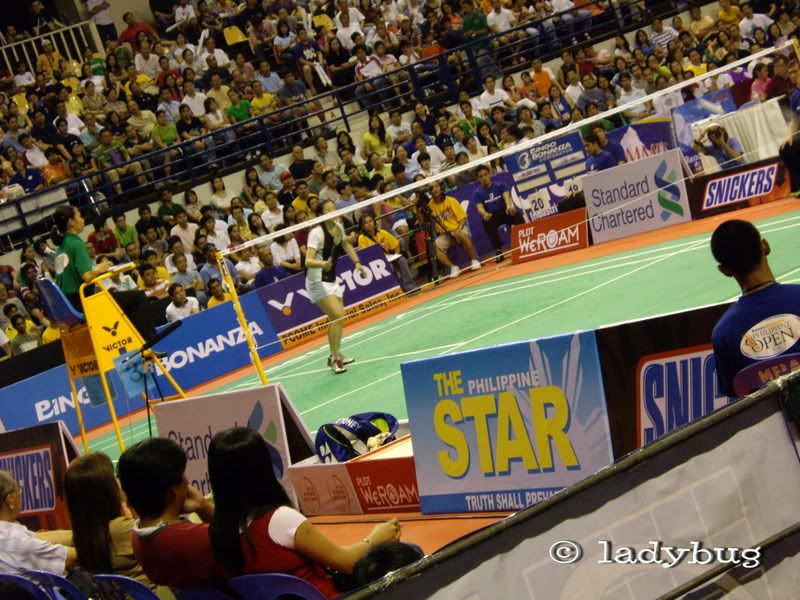 Mixed Doubles Finals: Lilyana Natsir and Nova Widianto (Indonesia) def. Yu Mi Hwang and Sang Hoon Han (Korea)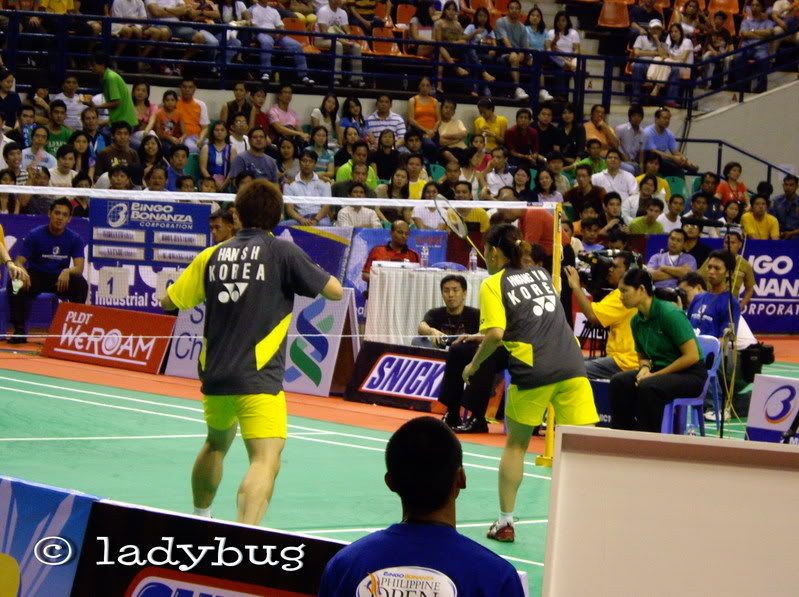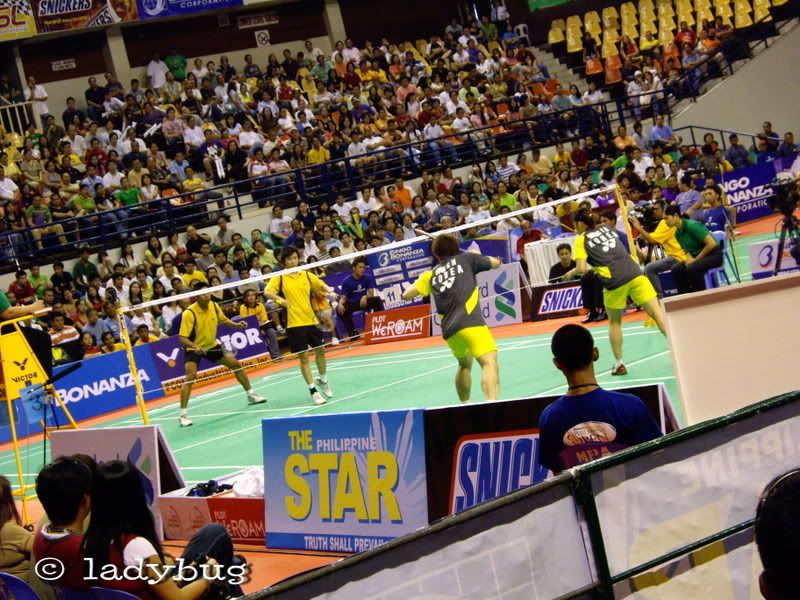 Finally, the Men's Doubles Finals: Koo Kien Keat and Tan Boon Heong (Malaysia) def. Zhendong Guo and Zhongbo Xie (China)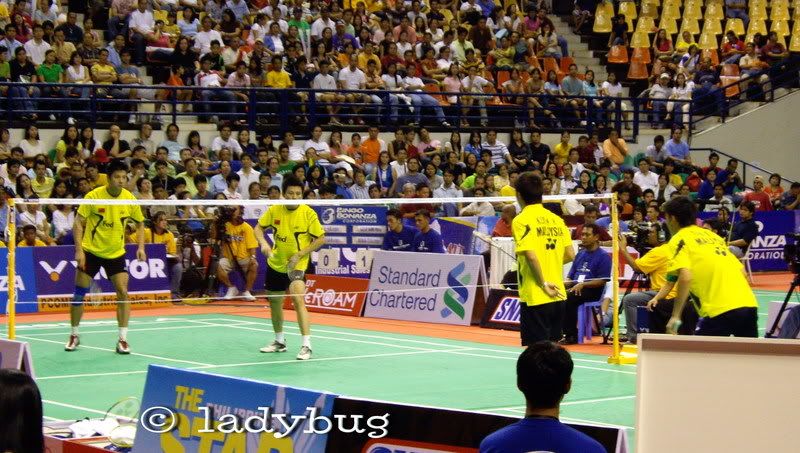 Men's Doubles Champions being awarded by Former First Lady Amelita Ramos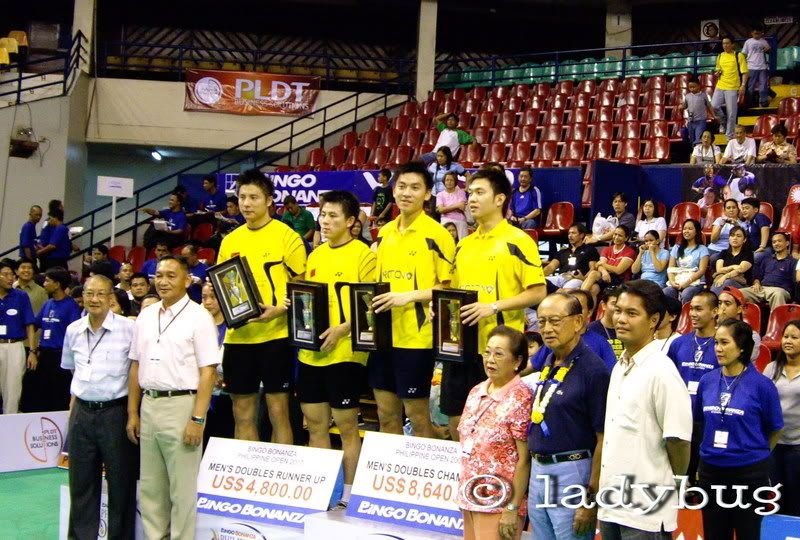 It was a very successful tournament. I leave you with some snippets from the very exciting Men's Doubles game. Enjoy! Have a happy weekend everyone!