I was starting to get depressed with the incessant rainfall when my husband surprised me with this delightful box...
Unfortunately, one cupcake succumbed to the pressure of the long drive due to heavy flooding in Metro Manila....
But I was able to salvage this sumptuous ube piece...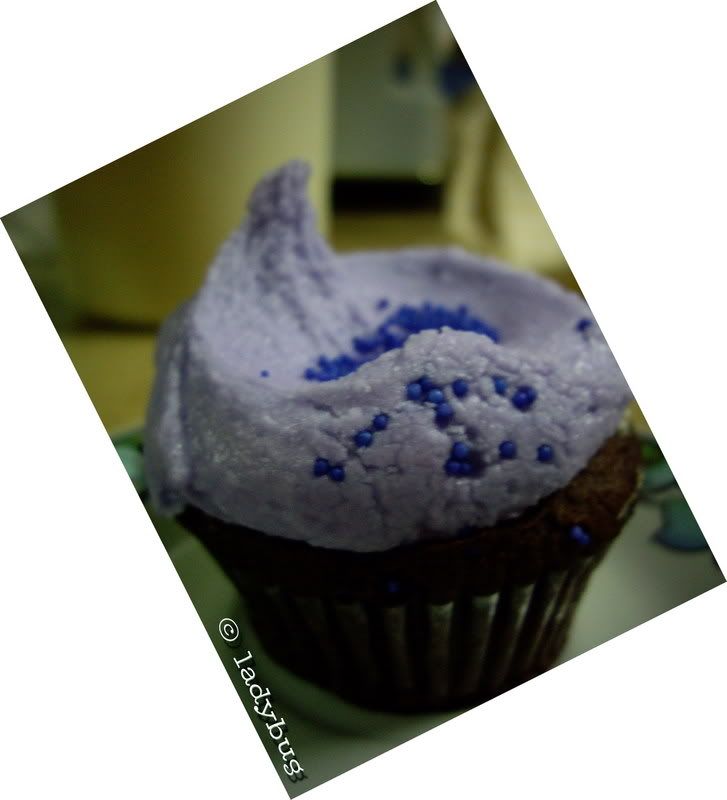 As well as this chocolate delight...
The filling was absolutely wonderful...I think I just died and went to heaven...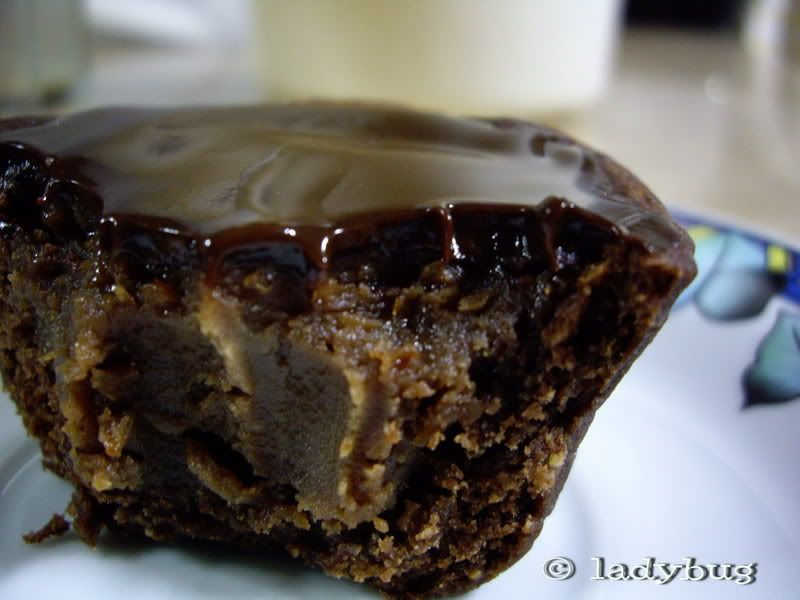 And yes, those are my teeth marks....hehehe.
Cupcakes by Sonja can be found at the Serendra Piazza Ground Level in Fort Bonifacio. Check out this clipcast from ClicktheCity.com. Enjoy!!!